Top Must-Know Tips To Improve Your Outdoor Lighting Areas
Make Your Patio Attractive With More Lighting
Everyone is so conscious about the look of their home. All are constantly searching for factors that can improve the house's look and, at the same time, give them safety and security. One of those areas which can change the look of a house is the patio. Patios are a small outdoor living space adjoining a house and are generally used for small dining or relaxation. When you upgrade the existing outdoor lighting or install a new one, the patio can look more attractive. If you are planning to add more outdoor lighting, ensure to consider the factors below.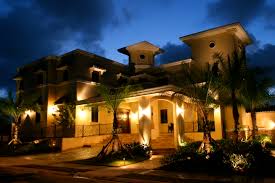 Tips To Consider
– Understand Lighting Fixtures Types And Use
It will be easier for you to select the right lighting fixtures if you know about the different types of them. These days there are three types of commonly used lighting fixtures available, namely;
· Ambient lighting- offers an even level of illumination to the entire area without any help from other lighting sources. It also provides more visibility and thus increases safety too.
· Task Lighting – This is similar to ambient lighting, where the light will be put on a specific area.
· Accent Lighting – This is more decorative than task and ambient lighting. This lighting is most commonly used to showcase a specific point of interest, such as highlighting an outdoor plant, an architectural sculpture, etc. More here
– Installation Of Lighting Controls
It will be wise to install lighting controls such as motion sensors, timers, dimmers, etc., as they can help you save money. Usually, if you do not have the lighting controls, you will have to run around the home to shut them. However, you can ensure that the lights go off automatically at dawn and turn on at dusk with lighting control. You can also choose LED lights as they use very little energy than incandescent or halogen bulbs. You won't have to change the bulbs as well because they are maintenance-free frequently.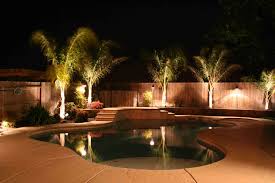 – Invest In Weather Resistant Tools
When you invest so much in making your outdoor lighting beautiful, you need to also think about how to improve its durability. If you do not have weather-resistant materials, then the lighting can be affected due to freezing temperatures, blazing hot sun, etc. The best outdoor lighting materials would be copper, brass, or bronze. There are many lower-quality materials available in the market, and if you decide to choose them, you are making your home a mess.
– Size Matters
One of the biggest mistakes that everyone makes when selecting outdoor lighting is buying fixtures that are quite small. If you do not have the exact measurement or do not have an idea of what size will look good, then it is better to go for a size bigger than what you think you need. If you are still in doubt, it is always better to get help from professionals who can understand your idea and bring them to reality.
This Blog was posted for you By Your Electrician San Antonio – Good Electric